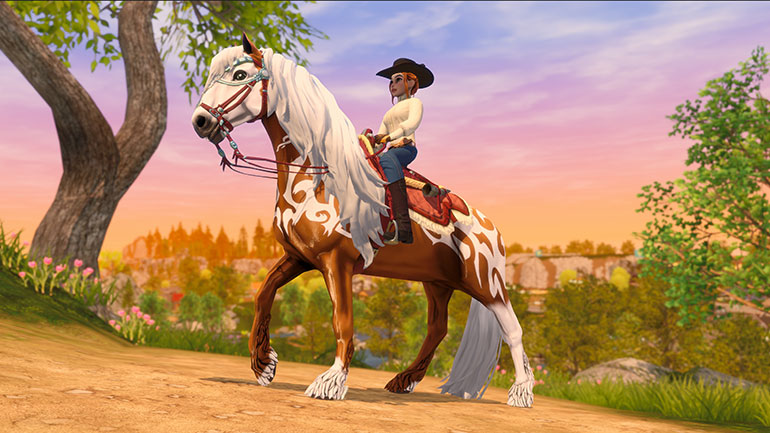 Exciting New Additions to Star Equestrian!
13 Apr 2023
Hey there, fellow gamers and horsey people! We're eager to let you in on a variety of new features and enhancements coming your way in Star Equestrian. So, let's dive in and see what's in store!
The Scoop on What's New:
Express Yourself with Emotes: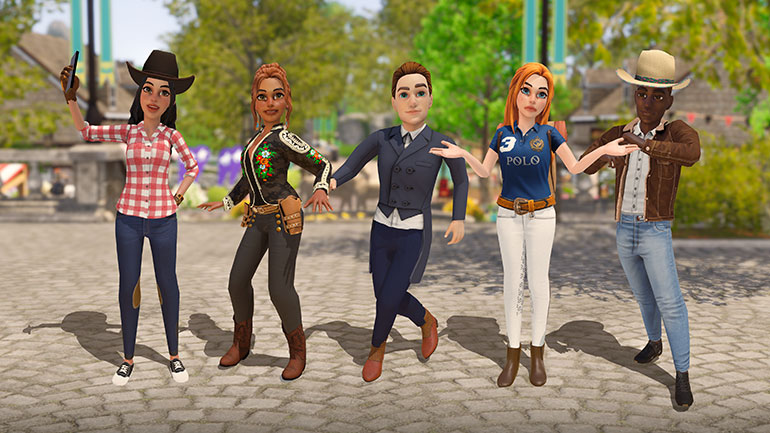 We're introducing emotes to help players communicate with others in fun and expressive ways. Our current emote lineup includes:
Point
Laugh
Wave
Cry
Bow
Dismissive
What
Dance
We're also working on adding even more options. In the coming months we will add a larger emote system including emotes for your horse and emotes you can do while riding your horse.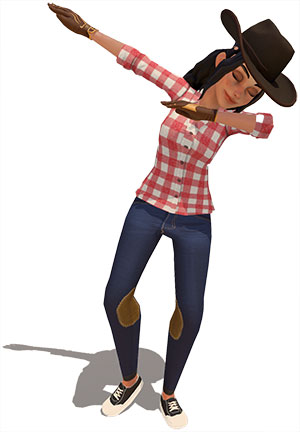 Some of the emotes we are currently working on include:
Selfie
Brush horses
Backflip
Thumbs Up
Come
Cheer
Air Guitar
Lots more dances
Horse emotes we are working on include:
Rear
Kick
Lay down
Bow
Nuzzle
Head toss
This list is not extensive and all "coming soon" emotes are subject to change. Though we can assure you that there will be a lot of them including free, earnable and premium options.
So whether you're in the mood to share a laugh or start a dance-off, our expanding emote collection will bring your in-game connections to a new level.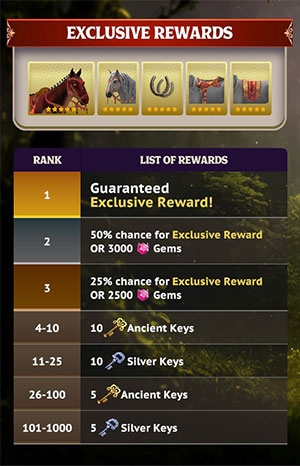 Weekly Leaderboard Events for Friendly Competition:
Everyone enjoys some friendly rivalry. That's why we've added our weekly events, giving you more opportunities to pit your skills against other players and climb the leaderboard. Currently, we have four events each week  which are two cross-country and two show jumping.
To secure a spot on the leaderboard, you'll need to earn at least a gold ribbon in one of the weekly events. You'll then be ranked by your completion time. At the end of the week, the top 1,000 players will receive prizes. So, gear up, embrace the challenge, and demonstrate your equestrian skills in these exciting weekly events.
Amped-Up Horse Mastery Bonuses:
We are enhancing the horse mastery system. When you own multiple horses of the same breed, you'll earn bonuses, adding an extra strategic and rewarding element to your gaming experience. As you progress in horse mastery, you'll unlock various perks for your equine companions, such as new hairstyles, improved stamina stats, bonus XP, and eye-catching visuals.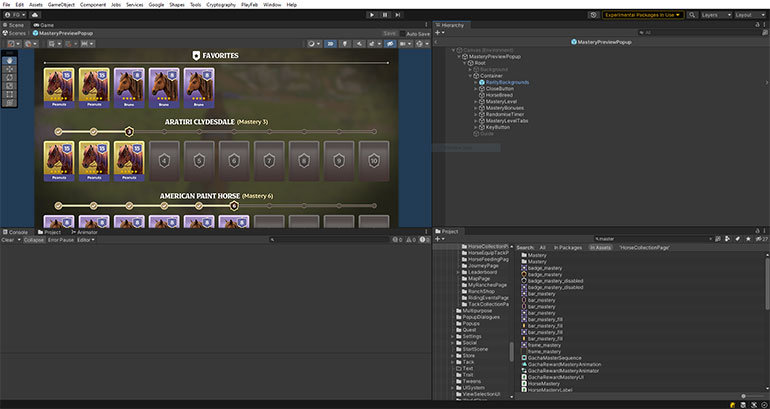 These upgrades will not only make your horses stand out but also make them more powerful and efficient in competitions. The stamina boost will help your horse excel during events, while the bonus XP will speed up your leveling. Plus, new visuals will give your horse a unique touch, reflecting its mastery level and making your connection with your four-legged friend even more special. So, get ready to unlock your horses' full potential and enjoy the perks of horse mastery as you advance in the game.
New Quests and the Agricola Release:
We're always excited to expand the game's narrative, so we're adding more quest content — including main story quests and side quests. While the highly anticipated city Agricola remains a few months away from its grand reveal, we're already buzzing with excitement about the opportunities it will offer.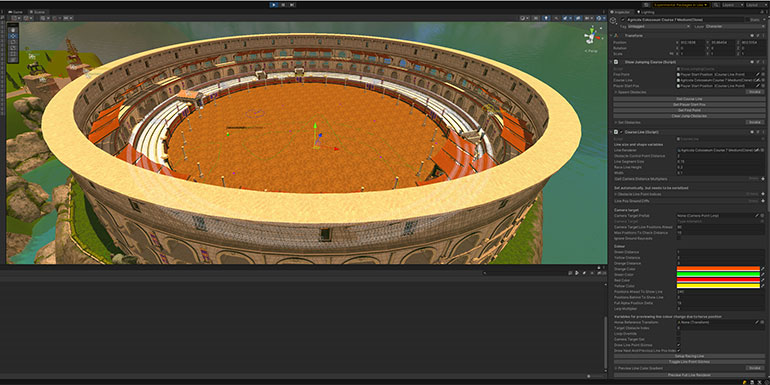 In Agricola, you'll be able to continue competing in the Star Championship qualifying events, experiencing the highs — and lows — of competition along the way. The events will pose ever growing challenges as you progress through the trials, but will also bring ever greater rewards! You'll also meet some new characters, and fellow Star Championship competitors such as Jordan; the young rider from Bronco, and his horse Remi. Moreover, as you explore this new region, you'll uncover more details about Snowdrop, and the forces that keep you apart. So, stay tuned as we continue to enrich Star Equestrian's world with exciting quests and Agricola!
Refined Horse Models, Animation, and Personality:
We continue to refine our horse models and animations, including updates to the saddle positions. There are a lot of horse and tack combinations to check but we are steadily going through them all. We have taken your feedback on the Arabian model to heart, and our team is busy reworking the game assets. This is an involved process, as altering a core element of the horse creates a domino effect on other areas, such as all the different tack, hair styles, and the horse's animation. Keep an eye out for an updated model when it's ready.
We are also exploring ways to inject more unique and lively horse personalities into the game. More on this soon!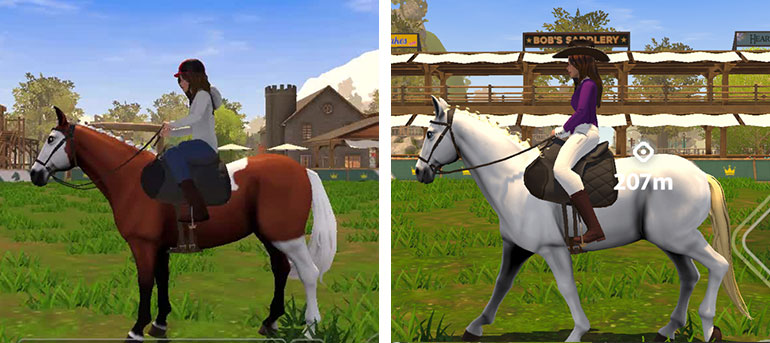 Smoothing Out Stability and Performance:
Lastly, we know that a seamless and stable gaming experience is super important for our players. We're working on addressing performance issues and optimizing the game to make sure Star Equestrian runs smoothly on as many devices as possible.
The Star Equestrian Community
Fans of Star Equestrian have started to form community groups to discuss the game, sharing tactics and tips with one another. These communities are a wonderful way of connecting with other players.
Please note that these are fan-made communities run by and moderated by fans of Star Equestrian, though we also try to join in the discussion when we are able to.


Happy Riding
We are super excited about these upcoming features and improvements. We can't wait to share them with you. Thanks for your support, and happy riding!